Anti Hero by Jex Mor | Certified Trap Metal Banger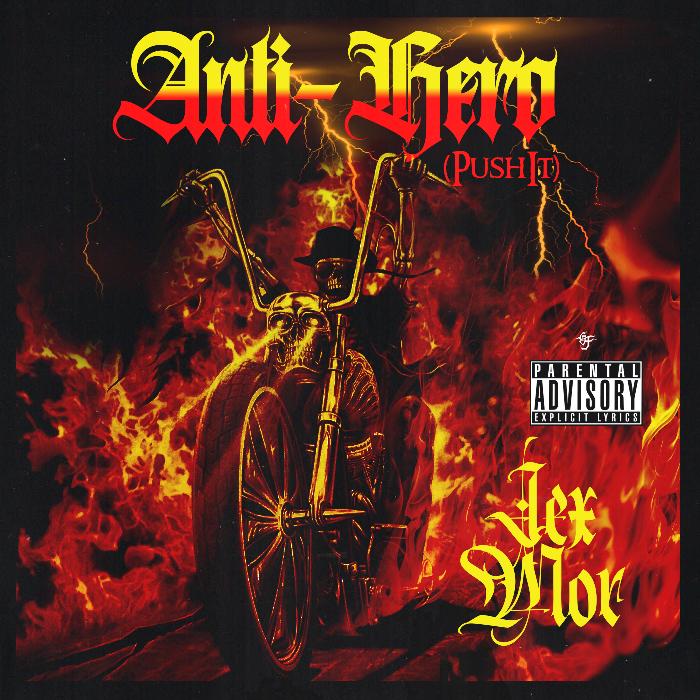 Jex Mor is relentless! Another solid release dropped recently, accompanied by a music video. Anti Hero is a track used to show human nature. It's about how real people are flawed and sometimes have trouble making moral decisions. Jex Mor informed me the whole song was written as a type of paradox. While the hook motives you to push forward. The verse contradicts the energy by reminding us of the consequences that come with making decisions naively and blindly without deep thought.
The unbelievably underrated music visuals Jex Mor drops with this single, paint a picture of who he is as a man. He's not pulling up in a rented sports car flexing outside of an overpriced hotel he's not actually staying at. Man is posted up in front of his home on his bike. Wearing what i'm assuming he wears everyday. Showing us his real genuine self. Something not a lot of artists are doing, even in our Trap Metal slice of the industry.
Jex is an artist that stands apart from the rest. When it comes to what drives him, it doesn't seem like he is interested in clout or popularity in the slightest. A real mf artist putting out quality music and never straying from who he really is. A force to be reconned with and an artist on the rise you should have on your radar and in your playlists. I give this song a 10 / 10. From the delivery to the mix, It's all top notch. Zero complaints.