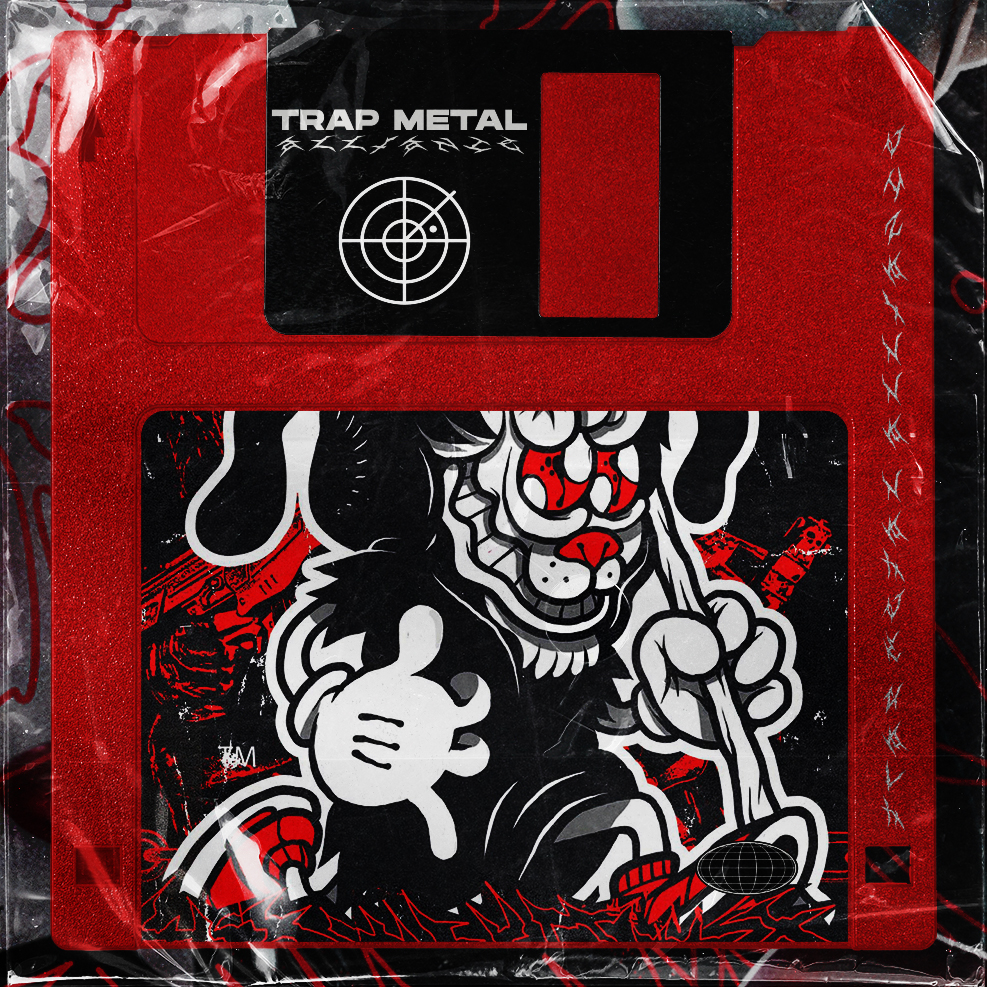 TRAP METAL ARTISTS. WHAT DO THEY MAKE? TRAPS?
There are a lot of opportunists and posers in these shark infested waters. But TRAPMETAL.NET has your back with a genuine playlist featuring Trap Metal artists that truly emanate the current wave of metal and rap fusions.
Trap Metal is a relatively new sub genre that evolved from years of corny rock rap acts that tried to blend 2 legendary genres but failed miserably. Trap Metal is a Hip Hop sub genre that has metal elements delivered with the vocals over hard rap and dark trap beats. If anything it is more of a vocal style because some bands are considered Trap Metal even though their music is composed of vocals accompanied by a full band. Death Step, Dark Rap, and Horrorcore also played HUGE roles in its origin story.
But Local Alternative Underground Shows over the past few years played the most important role in the evolution of its various sub-genres. Real artists collaborating, clashing, and moshing together are the heart and soul of the Trap Metal Wave. Performing artist and music enthusiasts attending from all walks of life get down with the sickness when they end up at one of these shows.
Never the less, our playlist is dynamic, ever changing, and you will probably have it on repeat if you are an alternative individual who likes high energy mosh pit vibes in your audio arsenal. This is a genre that isn't going anywhere. And we are fully invested! Please follow our playlists on Spotify and stream it regularly! We are also very active on our Trap Metal Arsenal instagram.
THE OFFICIAL TRAP METAL ARTISTS PLAYLIST ON SPOTIFY
REAL ART FOR THE SPOTIFY PLAYLIST COVER?
Yes you heard me. The cover for our playlist is actually a collaboration between 3 artists that have an underground, punk, alternative, or ragecore art style. The goat character is a 3D design of DEADLY, rendered by Roma Jonson a designer / beat producer based out of Russia. The Trap Metal / Grindcore fonts used are by alternative graphic designer by the name of Sick Again. And the artistic director who commissioned and assembled the whole thing was DEADLY, this playlist's curator and the Editor In Chief of this website and magazine. Furthermore, DEADLY's original goat character was created by Michael Shantz, and elements from his original commissioned design went into this cover art piece. This cover art is not some random aesthetic google image with some default fonts thrown over it. It's a piece of digital art. A collaboration of artistic minds, who all happen to listen to Trap Metal.
WHO GETS FEATURED AND HOW DO THEY GET ADDED?
For the most part, this playlist is composed of genuine submissions by Trap Metal Artists who tapped in on our instagram account. There is something about the visual aesthetics of instagram that helps bring our brand to life. So as of right now the best way to secure a placement on our playlist is to 1st follow the playlist, then leave comments or show general support to other artists on our radar. And finally, once it's all said and done send us a dm. If we see you being active, we will more than likely feature you! However placements are subject to approval and not everybody gets added.
Alternatively, and this is for labels and managers. If you are not genuinely involved on our social media accounts because you are busy doing bigger and better things, the only other way to get an artist on our playlist is if you are an existing client who purchases features on our website or magazine. All these stipulations help us keep our playlist's integrity intact. These are measures to prevent the playlist from becoming oversaturated while keeping our doors open to Underground Trap Metal Artists On The Rise!