GORE by Quad The Dark God | Music Review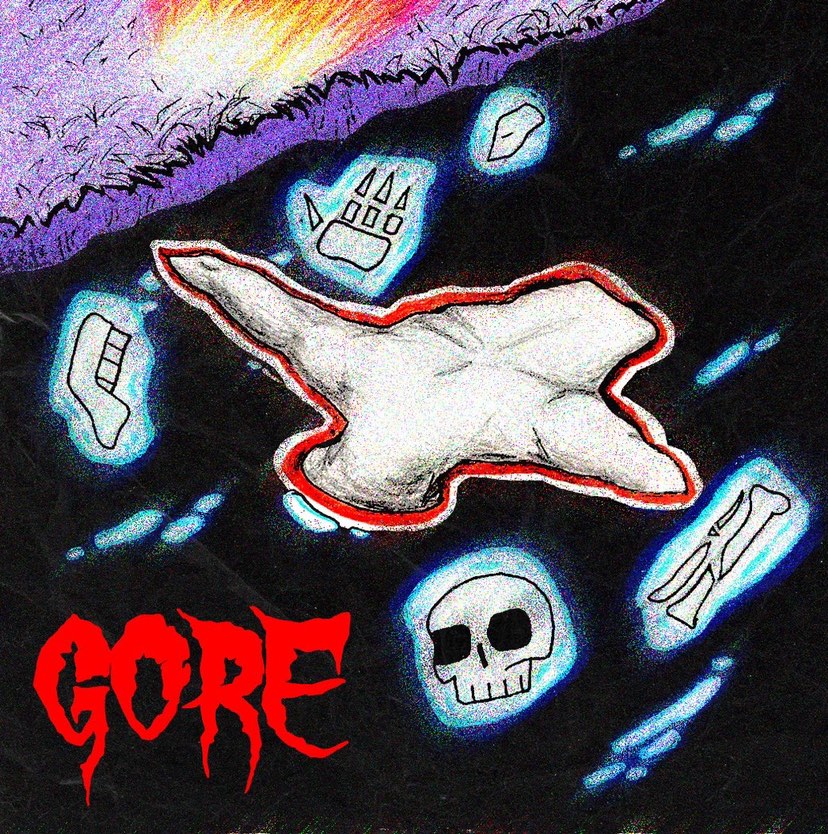 Quad The Dark God's new single "GORE" is a high energy Trap Metal / Punk Rap banger that will have listeners, fans, and trap metal enthusiasts hooked. With intense lyrics like "Find ya torso in the river, Missing hands, feet and liver, Soul snatcher, Bone crusher, Make you run home to ya mother, 6 feet under, 6 feet under" Quad The Dark God has outdone himself!. This level of brutality rivals some of the most extreme deathcore or grindcore bands currently on the market.
The beat alone is enough to draw people in; it starts off slow but quickly builds up into an intense rhythm that carries throughout the entire song. It features heavy drums combined with electronic elements which make for a unique soundscape that blends together different genres seamlessly while still staying true to its roots as a Trap Metal / Punk Rap bop.
Overall Quad The Dark God's grotesque creation "GORE" is sure to be a hit among listeners, fans and trap metal enthusiasts alike! Its lyrical content combined with its hard-hitting beat it sure to keep everyone coming back for more – making it one of his best releases yet! I give this song a solid 10/10 "GORE" by Quad The Dark God out now on all plats!