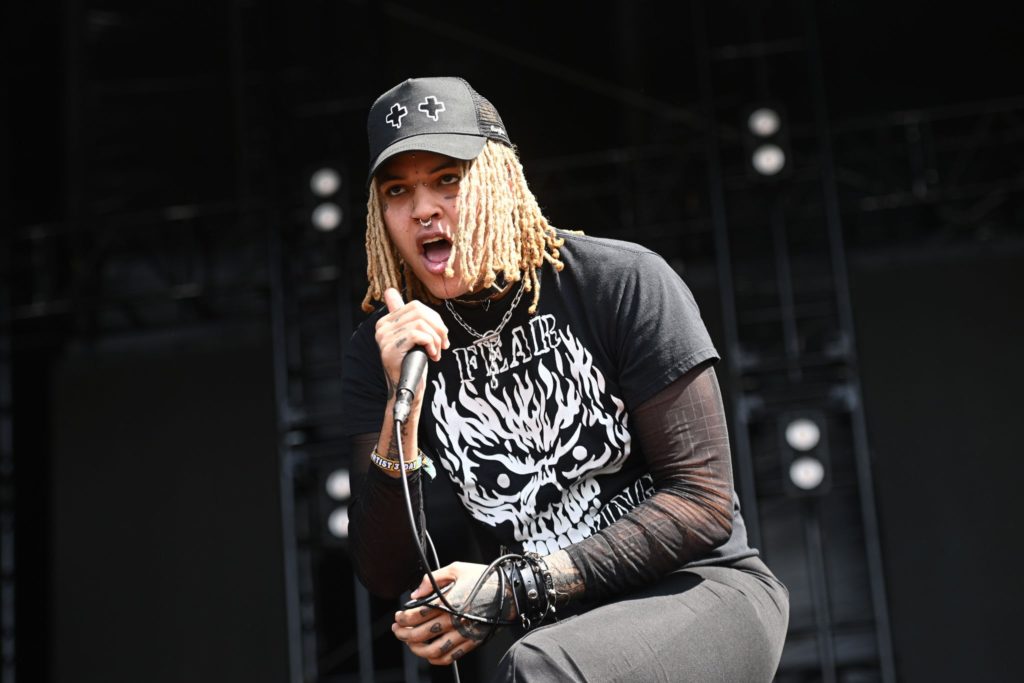 Following a confrontation with law enforcement, a Underground Rapper Poorstacy has been apprehended and formally charged with battery and child neglect following a violent outburst. The distressing incident involved the assault of a woman, the callous act of throwing an infant to the ground, and the mistreatment of a pet.
On May 3rd, the Coral Springs Police Department swiftly responded to an urgent domestic violence call from a distressed victim. She reported that her boyfriend had not only assaulted her but also subjected both an infant and her pets to harm.
According to the detailed arrest report, upon arrival at the scene, officers encountered a victim cradling a one-month-old baby who had purportedly fallen victim to the woman's boyfriend / biological father of the child, identified as Carlito Junior Milfort, aged 24.
The victim narrated to the officers that the altercation with Milfort had erupted after she discovered incriminating text messages from multiple women on his phone. Confronting him about the messages ignited an intense fit of rage, during which he physically attacked her, resorting to punches, slaps, and even forcefully dragging her by her hair.
It was recorded that the woman successfully managed to remove the baby from the bedroom where the dispute originated. However, the conflict spilled over into the living room, where Milfort persisted in destroying property, raising his voice to alarming levels, and issuing death threats.
According to the victim's account, Milfort then directed his aggression towards the baby's bassinet, with the helpless infant still inside, callously hurling it to the ground. Swiftly reacting, the victim reached out and caught the bassinet, averting a potentially catastrophic impact as it narrowly missed striking the tiled floor.
The arrest report also detailed Milfort's threats to harm the woman's pets. He callously flung a cage containing a hamster, which struck the victim, causing a scratch on her left eye, two abrasions on her upper back, and bruising on both her right and left arm.
When officers pulled up to apprehend Milfort, he barricaded himself inside the residence and adamantly refused to surrender. After an intense standoff, Milfort ultimately gave in and was taken into custody by the police.
Consequently, Milfort was arrested and transported to Broward County Main Jail. He was later released after posting a $6,000 bond. But has since gone silent.
FYI I hoping this is some kind of publicity stunt or something because Poorstacy is a good artist. But if this is true, I just can't in good conscious keep tuning in.