WTF! BY SXI Featuring B-Train, Crewsont, Mobbs Radical, and Kobenz Prod. Gora | MUSIC REVIEW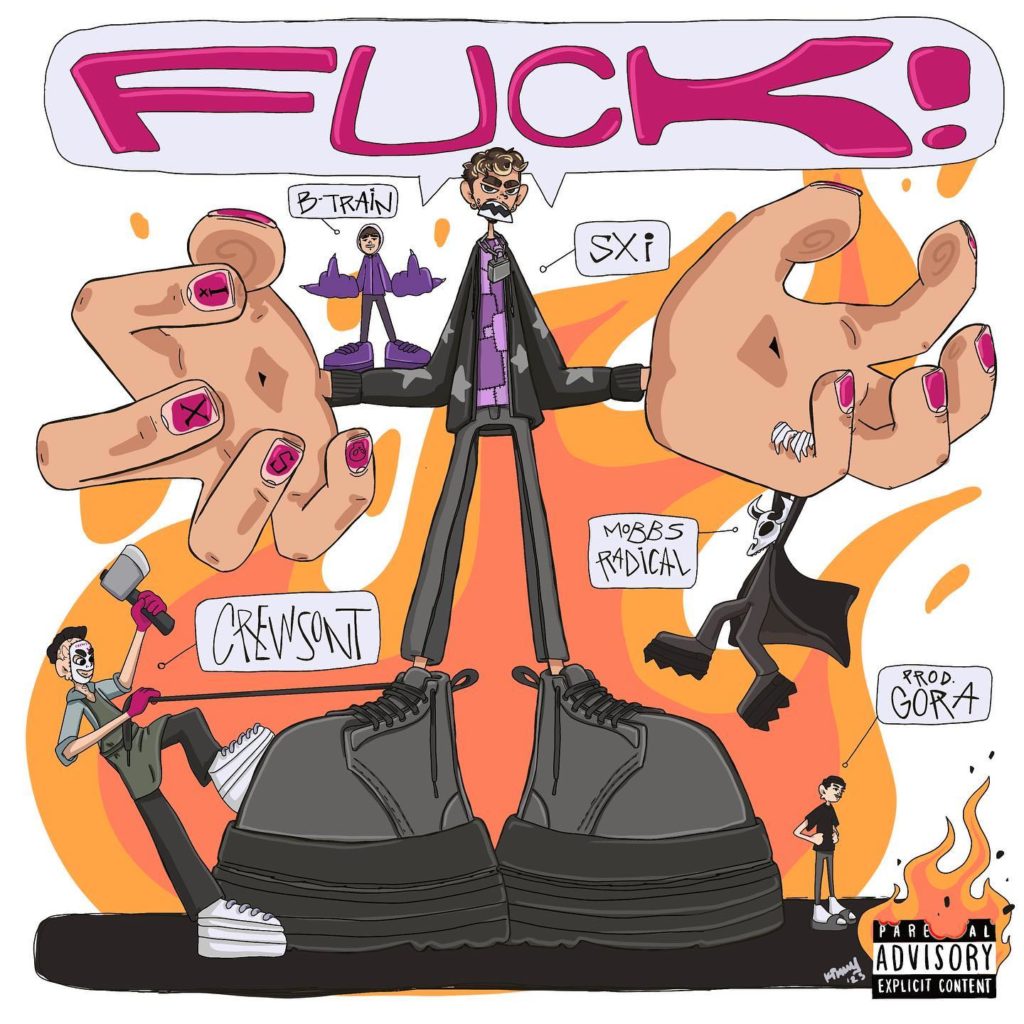 In a realm where artistry and auditory excellence intertwine this 2 track SXI EP titled WTF! emerges as a mesmerizing opus that transcends conventional boundaries. From the opening notes and textures, before I even heard any vocals, this was already a stand out release with a unique vibration. The composition seamlessly weaves together an array of instruments, each playing their unique role, to create a rich and multi-dimensional sonic tapestry for these artists to spill their guts out too. The melodic motifs, like colorful brushstrokes on a canvas, paint vivid imagery in the listener's mind, evoking emotions that range from euphoria to introspection. Gora is clearly an amazing producer.
No Lov3! is more laid back but some how equally brutal ballad over simplistic pianos melodies performing a sinister revelation. The song fits the soundscape of its counterpart on the release but maintains a original frequency of its own. FUCK! is very epic high energy cut of raw emotion. Each artist featured on this one effortlessly traverse different flavors, some artists conveying more energy than others but everyone bringing something unique to the table. And the beat selection on FUCK! is nothing short of amazing. The beat just has a nostalgic atmosphere to it because of producer Gora's skillful compositing skills. The fact that this song is Trap Metal but also super unique like this is critical to the transcendence of the genre as whole. This song really makes a statement.
WTF! stands as a testament to the boundless creativity and artistic vision of underground artists today. Its enchanting melodies, thought-provoking lyrics, and meticulous production elevate it to a realm of musical brilliance that is new and refreshing for listeners. I really enjoyed this one and I give it a rating of 9/10 WTF! BY SXI OUT NOW ON ALL PLATFORMS!