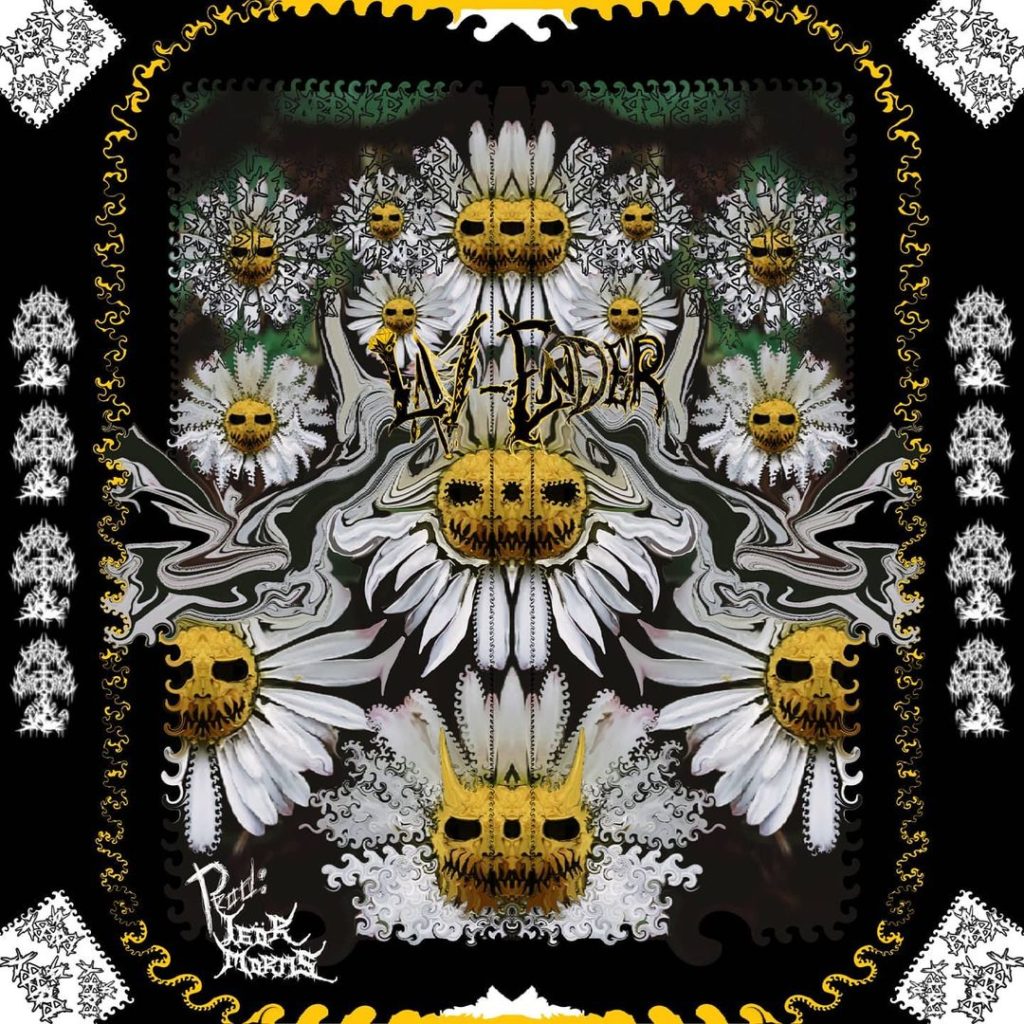 1. Thanks for taking some time to be interviewed. Can you please introduce your self and tell us just a bit about what you do?

*
Hello I'm "Death $hroom" I make psychadelic art and ethereal trap metal. I try to bring awareness to our separation as a society with things like psilocybin, lsd, dmt, etc.I also try to bring awareness to the fact psilocybin cause neurogenisis which helps Neurodegenerative diseases that western medicine can't fully cure. Amongst many other messages I portray my goal is to alter perceptions to change the way we live our lives.
2. When, where, and why did your journey in music begin? And did you have another project before this one?

*
My journey when I was about 12 or 13 when I ate some of my first mushrooms it fueled my interest in comprehending why we exist and my love for making trippy art. Years later when I turned 20 I was scammed 3k by havoc of mobb deep on a tag an artist post run by big trill and Dablock365 I can provide screenshots and video when needed, but that's when I knew I had to start making my mark in music shit
3. Who gets bragging rights for helping you get to where you are now?

*
Me my best friend aknologia and this piece of shit cyanide me$$iah
4. What can we expect from you in the future? New albums, releases, music videos?

*
I don't have a lot of time In the studio, but in the future expect a metal trap album, another ethereal album, and some dope fts from artists such as Ikabod veins and Hunt the Dinosaur.
5. Who is your favorite artist within the Trapmetal subgenre?

*
$uicideBoy$ if they count if not shush because Luke griffen is doin some crazy shit bro
6. If you could go on tour with anyone in the world, alive or dead, who would be on the bill with you? What is your dream tour?

*
Eminem, $uicideBoy$, Internal Devour, and of course Xxxtentacion
7. What are the pros and cons of your local scene? Where do you see room for improvement? And what are your music scene's strengths?

*
Pros are it's easy to be yourself when everyone's doing the same rehashed bs Cons very few people in my state are in the scene so finding shows is hard. Strengths of the scene would have to be the facts it's a mix of metal heads and rap heads
8. Where do you see your self in 5 years? What about 10?

*
Hopefully touring around the world in 5 but in 10 I hope I have enough money to open a tattoo shop for me and my girl to retire in.
9. What is a favorite song or video of yours that our readers should check out? And where is the best place to check you out online?

*
Favorite song would have to be Grey Render or Folly I'd say the best place to find me would be spotify but I have more songs on soundcloud because I can monetize them all
10. As we wrap this up, what else do you want our readers to know? And thank you for your time!

*
Sucking at something is the first step to being kinda good at something so just full send till you croak.