An Interview With Amaymxn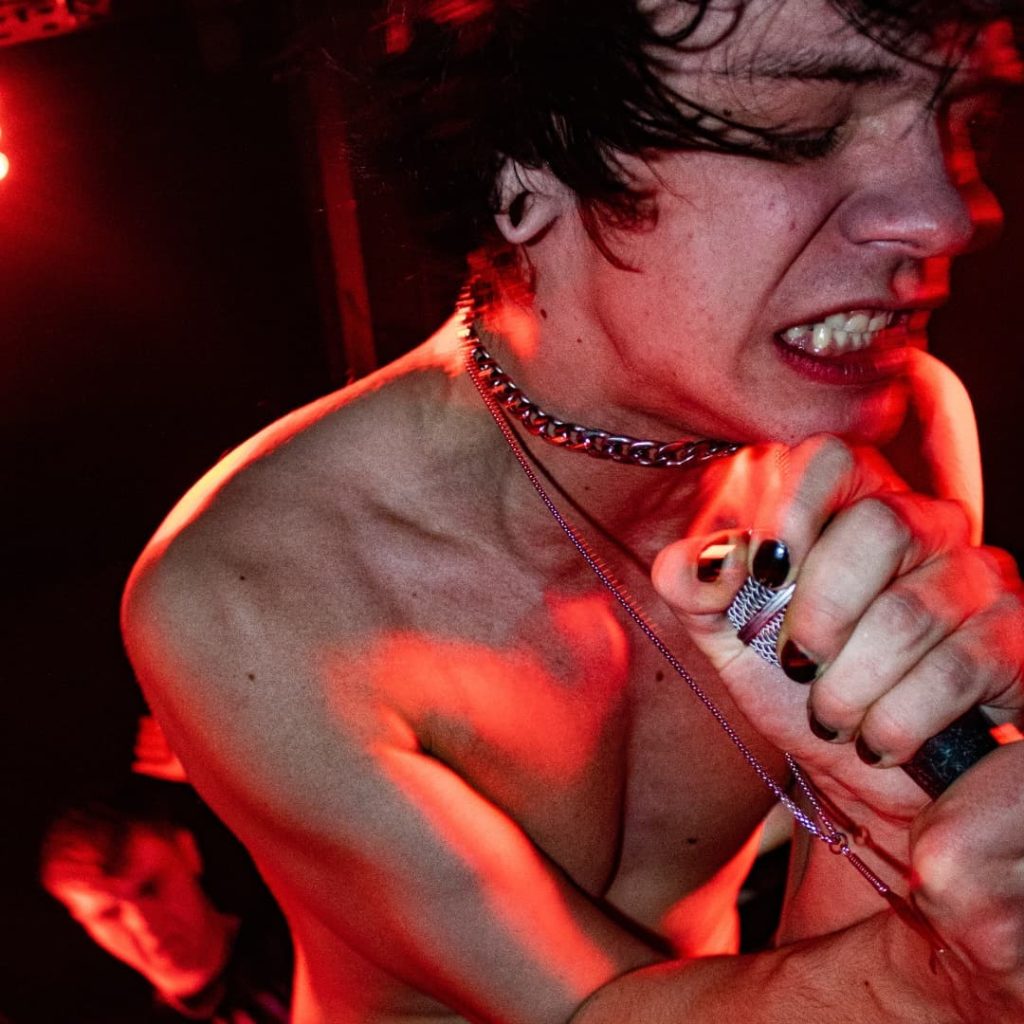 1. Thanks for taking the time to sit down with us here at Trap Metal Arsenal let's start by introducing your self a who you are and what you are all about ?
its a pleasure man! my name is Harley, I'm 22, I'm from newcastle upon tyne and i make music under the name Amaymxn
2. What kick started your love for music and what or who got you into making music yourself?
i got into music at a really young age. was quite a mish mash of different stuff growing up with what my family used to put on but i was particularly into metal and the kinda bands my big sister was into at the time, like slipknot, linkin park, etc… when i hit 12 – 13 i had gotten more into bands like asking alexandria, miss may i, whitechapel, etc… and i think thats what really got me into wanting to do metal vocals and over time i just got progressively heavier. i was in a few bands here and there throughout being a teenager but nothing that really went far or had any shows. i guess that kinda pushed me in the direction of wanting to be a solo artist so i started making my own one man metal/grindcore projects with equipment and instruments i got over time and i eventually got tired of doing that cause i was just making noise album after noise album and not really knowing how to mix or anything. i got more into rap and the kinda soundcloud underground scene artists like suicide boys, bones and ghostemane, so i naturally i gravitated into making stuff like that and started teaching myself how to produce and write lyrics. music is something I've always wanted to do since being a bairn.
3. Do you have a thriving local scene that you're a part of ? If so what are the strengths of your scene and what do you think you could improve?
yes, we have a budding alternative rap/trap metal scene here in the north east. artists like myself, shoshin noel, freddy, scapey, stretchmark and many more great independent artists. i think our strength is really that everyone has a their own unique approach to this kind of music and we get better as time progresses. i think what we could improve on is getting the word out more, put on more shows for more people to check us out and connecting with different artists around the country.
4. What would you say your greatest weakness as a independent artist on the rise??
i think my greatest weakness is my overall mental health, it has a big affect on my writing, recording and getting things done in general. I'm always thinking twice about the songs I've made recently, like should i drop or is no one gonna like this? all those intrusive thoughts and things along those lines. its something I'm working on and hopefully i can eliminate those factors from my life and push forward with my vision of the future.
5. Which artists past or present would you say paved the way for this generation and the Trap Metal Genre?
definitely would have to say ghostemane for past and then for present bvdlvd. ghoste, i think, really paved the way and set a solid foundation for what trap metal is by experimenting with other genres like industrial, hardcore, noise and much more. id say that bvdlvd is killing it when it comes to the new generation of artists. with every release he keeps setting the standard for what trap metal can be and also trying to evolve the genre so it doesn't become stale or repetitive, which is a refreshing thing to see. i also love his whole philosophy when it comes to music and i think he's really pushing the new generation of artists to be more original
6. What was your favourite show you've played so far and what is your dream line up featuring yourself?
i have only played two shows so far at noelfest. i loved both! the first time i was accompanied by lxstgxd and stretchmark on stage. shout out to them because they are so talented and have a lot of potential, also they're mint lads! i couldn't have asked for a better first performance, but id have to say the second time was the best because it was the first time it was just me on stage. it was just amazing to see that i could walk on there do my songs and still have the crowd going mad. it was a very humbling experience.
Personally i would love to hit the stage with the likes of bvdlvd, biv, kill ebola, fenrir… the list goes on. id love to perform with as many artists as i can, big or small.
7. What can we expect from you in the future? New Music? Tour News?
currently i have been sitting on a few tracks to get done. i don't know if i wanna release them as of yet, but i do know i wanna make an album some time soon. all i have are a few singles out currently but i would love to have a solid project that would just melt the faces of people so to speak. but until then im going to be working on my sound and hopefully create something that people can listen to and identify as amaymxn. as of any tour/performance news there's nothing as of yet, but i hope to be back on stage sometime soon with new material.
8. Which of your releases would you recommend for new listeners to get a greater understanding of you as an artist?
i would have to say both singles WRONG SIDE and PANDEMONIUM. i feel like those songs really represent me as an artist and gives a little insight to what goes on in my mind. also they're my best tracks ive done to date. WRONG SIDE is slow, melancholic but punishing in vocal delivery and lyrical content. PANDEMONIUM is just fierce and hard hitting. its one of the more fun songs i have out but i still keep the dark theme going with a hint of braggadocio. definitely something that gets the crowd moshing about. just utter chaos.
9. Who is your biggest influence as a artist and how have they influenced your sound?
there's a lot of artists i draw inspiration from but to narrow it down:
on the vocal side of things definitely artists like fenrir and bvdlvd with their hard hitting and brutal vocals. i also look to vocalists from metal bands like christain alvestam (solution 45), niklas kvarfoth (shining), wrest (leviathan). leaning more towards the death/black metal type styles of vocals which are my favourite and they really go hand in hand with what im trying to do here. i also draw inspiration from artists like night lovell, nickcantsleep, and kill ebola for the cleaner type vocal/rap sections of my songs.
and on the producer side of things, i look to artists like PULSE, kiraw and akvri with their dark atmospheres and gritty, distorted 808s.
10. Now to wrap things up thank you again for giving us your time and do you have a message for your fans?
thank you man! its been a pleasure, honestly. and for my fans/listeners, thank you for taking the time to enjoy the stuff i make. it means more to me than you could ever imagine. stay safe out there!