An Interview With Seez.On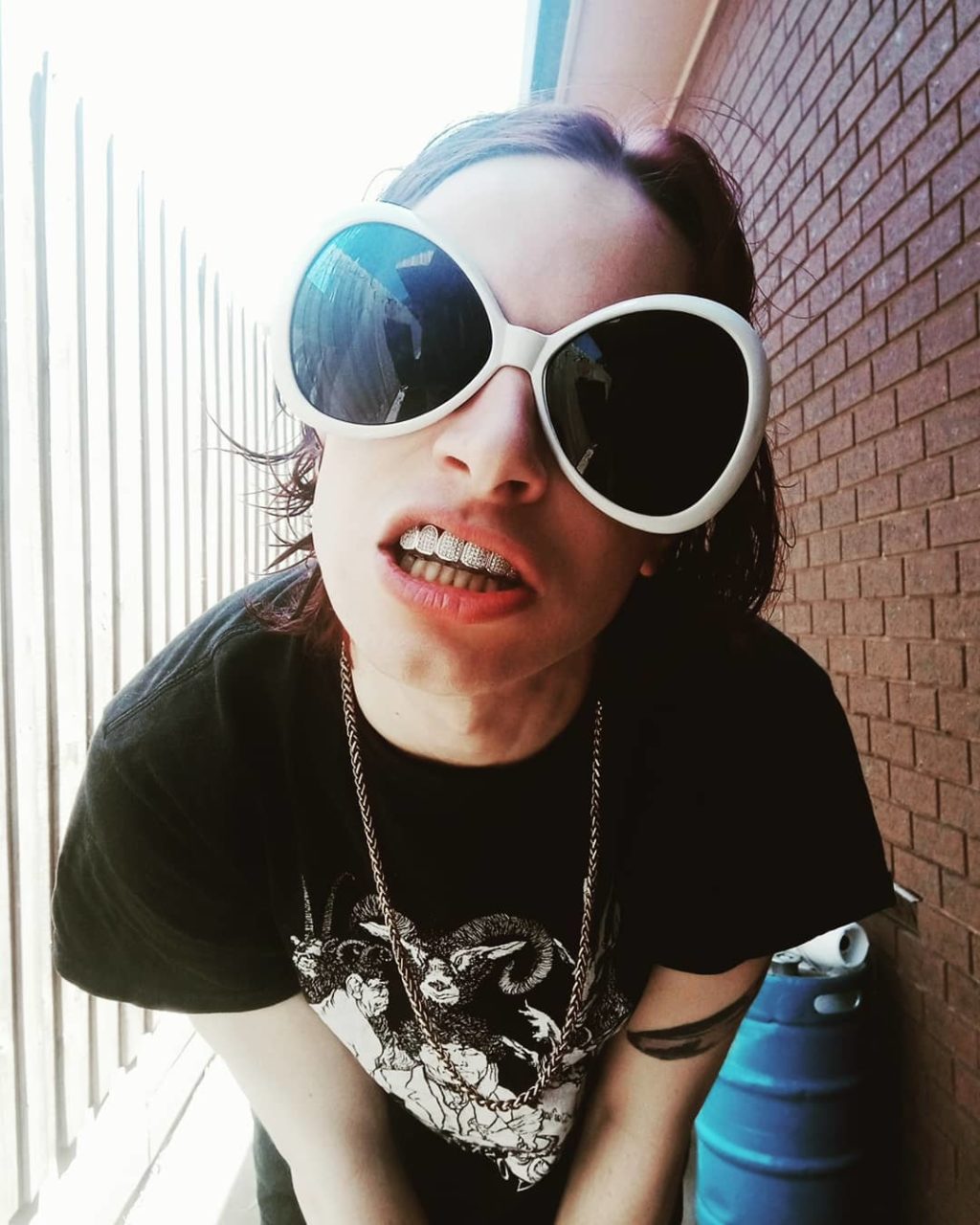 1. Thanks for taking some time to be interviewed. Can you please introduce yourself and tell us just a bit about what you do?
No problem at all! My name is Seez.On and I make music for you to fight your Dad to. I'm a genre fluid artist hailing from Melbourne, Australia.
2. When, where, and why did your journey in music begin? Were you in a band?
At about the age of age I started writing my first raps because I loved Eminem and started wearing eye liner because I loved Green Day and then at age 12 a friend of mine received a guitar for Christmas and said "we're going to start a band and you're going to be the singer".
For years after that all I did was sing in punk/rock bands and got to open for rad people like The Misfits and Jake the Snake Roberts which was a great experience for me but I really love being a solo artist more. I get to do more, create more and dilute my vision less. I call it addition by way of subtraction.
3. Tell me about this new song you have, Bratz. What was the inspiration behind it?
Well, lyrically 'bratz. a e s t he t ic.' was completely inspired by a certain girl from Instagram that I have a crush on. The lyrics are all references to her, the stuff she likes and just how rad I think she is, haha. Musically, I wanted to go for combination of modern trap metal and old-school 80s glam metal which I think myself, Brian Spencer and ProdBySloth accomplished on this record. I think we made a new sub genre with that one.
4. What can we expect from you in the future? New albums, releases, music videos?
My EP 'Musique 2 Fite Ur Dad To' will be coming later this year! It has features from Odin Wolf of Starcrazy and J Figure from The Weight Of Silence. After that project wraps I am going to start dropping like crazy, lots of singles and lots of videos.
Also, a lot of live shows! We want to play around Australia really bad after being locked down for two years.
5. Who are your favorite artists within the Trapmetal subgenre?
I really like Zillakami and Ghostemane, I feel like they've really opened up a lot of doors for artists like myself as well.
6. If you could go on tour with anyone in the world, alive or dead, who would be on the bill with you? What is your dream tour?
It would be a dream to open for Guns N Roses or Eminem. I could die happy with either of those.
7. What are the pros and cons of your local Trap Metal scene in Australia? Where do you see room for improvement? And what are your music scene's strengths?
The pros are we all have a different takes on trap metal and provide different flavours. All of us fall under the umbrella category of trap metal but you couldn't artists that sound more different. The ones killing it in Oz right now are The Weight Of Silence, Zheani and Kim Dracula for sure.
The cons are we need more shows! But that's nobodies fault in particular.
8. Where do you see yourself in 5 years? What about 10?
Living in L.A. and living as a working/touring musician. Owning my own clothing label. Could be working on TV shows or writing musicals on Broadway. I see myself buying a big house for my Nanna.
9. What is a favorite song or video of yours that our readers should check out? And where is the best place to check you out online?
Definitely check out my latest single 'bratz. a e s t h e t ic.' on whichever music streaming service you use! Follow me IG @seez.on to keep up to date!
10. As we wrap this up, what else do you want our readers to know? And thank you for your time!
I'm a once in a lifetime artist, don't sleep on me cos I'm about to blow!!! I love you all for the support so far but our movement has only just begun Have the best day of your lives rn and I'll see you at a show soon!!!