An Interview With Trap Metal Personality Skorn3896
Thanks for taking some time to be interviewed. Can you please introduce your self to our readers and tell us just a little bit about what you do?
Yea bro. My name is Skorn3896 I like to refer to myself as a vocalist. I scream, sing, and yell, but most importantly I'm just trying to show people they aren't alone.
Now that is something I can relate to and get behind! How long have you been a vocalist? And where did this journey start for you?
I've been singing since I was a lil kid honestly. I was surrounded by people that loved music and also loved to sing, My mom and grampa had amazing voices, But I didn't join my first band until 01 or 02. So I'd say thats probably when it started. When I began to write my own songs.
Who gets bragging rights for helping you get to where you are now. And what are some of your last bands worth mentioning?
I had pretty much given up on music being a big part of my life. Until probably 2016 I was dealt a crushing blow in my relationship. My fiance left me I was drinking every single day and was mad depressed. Like I hated every aspect of my life. But I also knew I needed an outlet. I picked up my acoustic and started writing again. But sad songs weren't enough for me I needed to rage the fuck out for a bit. So I guess to summarize I'd say if I hadn't been mentally and emotionally destroyed by me ex I probably wouldn't be doing this shit right now.
Bands worth mentioning hmm nothing crazy. Honestly there's only record of one. The album is on my YouTube our band was called When Omnipotence Destroys. I uploaded it in 2013. And if we're being honest it wasn't even really a band. It was more similar to what I'm doing now. The instrumentals were written and recorded by one of my best friends and I did the vocals. But other than that nothing of note. We had a few full bands before that one but bands are hard to organize and finding the right talent is hard aswell.
That's actually highly relatable for a lot of us Trap Metal Heads. You ain't alone on that one! There is a lot of substance to your story and this interview too, I love it. Who are some of your biggest inspirations in music or life?
In music I feel like I draw alot of inspiration from bands like story of the year, crown the empire and killswitch engage. It's honestly hard to say because as I like to tell people. I've forgotten about more music than most people will even listen to in their lifetime. Music has always been a huge passion for me. I like to believe I'm a fan first and an artist second, its why I try to support as many of my homies as I can. In life I like to believe that my kids are my biggest inspiration. They inspire me to be the best person i can be everyday. I want to build an empire to hand down to them and a community they can be apart of if they choose.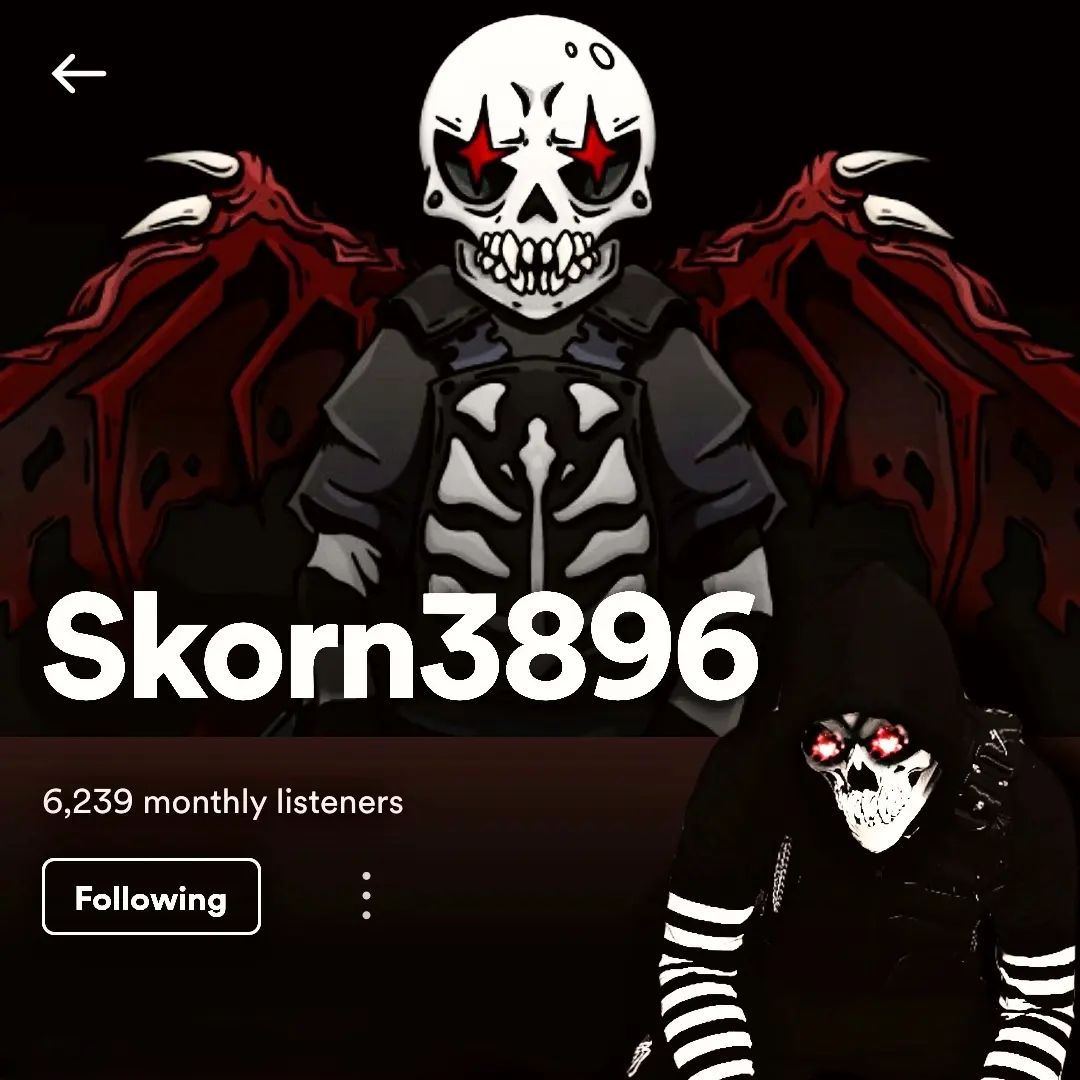 We got a lot in common in that respect. What would be your dream tour? If you could go on tour with anyone in the world, who would be on the bill with you?
I think a dream tour would be with the homies honestly. Downwxlf, Shade Apollo, Sixthells, Sinizter, ghostofblu and Xstitch.
And honestly a few more I probably missed
What is your local Trap Metal music scene like? What are the pros and cons? Where is there room for improvement?
My local music scene is ass to be honest. There's like one metal venue and the owner crowd kills at their shows. I went one time and never went back. Tampa probably pretty lit but I wouldn't know where to look.
What are your plans for the rest of the year? New music! Videos? Shows?
Lots of new songs this year. I usually don't have alot of features but this year I'm branching out and working with more artist. No videos planned at the moment but not our of the realm of possibility. Shows I'm not really sure like I said venues are far and few between and the ones that are close suck balls. Plus I wanna be able to bring my own equipment that way my sound quality is guaranteed to be the same at every show. Once I do start performing
That's actually smart as fuck! Who does your Trap Metal cover arts. And who produced your beats?
Honestly I have alot of different producers that I get beats from. But the majority of my tracks are produced by either Brian Spencer or Roosevelt. And as far as cover art. Every cover art has been made by a different artist aside from two artist I've gotten art from twice. Redlightdist and afxtik their artist is crazy.
What advice do you have for aspiring artists just starting out who may be intimidated by the scene?
I would say don't be afraid to do something different. Be yourself if you push yourself hard enough and promo your tracks there's an audience out there waiting to hear what you have to say
As we wrap this up what else would you like our readers to know and thank you for your time.
If you're reading this and you already know me, I love you and I'm super grateful for your support. If you don't know me come say hi on Instagram, I always respond to dms, maybe you'll end up wanting to be apart of the family I'm building. 🖤☠️
Catch Skorn3896 On Our Official Trap Metal Arsenal Playlist!